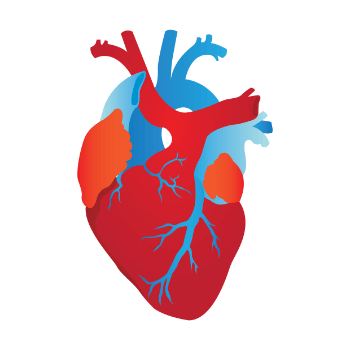 Heart disease is still the leading cause of death in the United States. According to the Center for Disease Control and Prevention (CDC), roughly 1 out of 4 deaths per year is a result of succumbing to chronic vascular illnesses. Statistics alone is indicative of the downright importance of diagnostic tests like angiogram in early detection and prevention.
Angiography is regarded as a highly safe and very effective medical procedure, although marginal instances of lethal side effects are far from negligible. Current tally estimates the total annual coronary angiography tests performed each year to be around 250,000 in the United Kingdom and more than a million in the United States. Angiography has come a long way since it was first successfully applied in 1927 by the Portuguese physician and neurologist Egas Moniz.
Average Cost of Angiography
It is important for one to understand what this procedure does to prevent coronary artery disease or other related vascular diseases. In essence, angiography is an x-ray exam that uses an iodine dye and camera in order to take images of blood flow in an artery or vein.
This procedure is made possible by inserting a catheter into the vein or artery (either in the groin or above the elbow) and injecting the iodine dye into the probed vessel. The iodine dye produces a contrasting shade in the x-ray images, allowing the examining physician to detect abnormalities like blood vessel blockage or internal bleeding.
An angiogram is just one of the standard diagnostic tests that are aimed at detecting chronic heart disorders. Other alternative medical procedures include an electrocardiogram (ECG), echocardiogram, heart scan, and stress test.
In the United States, the national average angiography test cost is roughly between $7,500 and $33,600. Considering the enormity of the ballpark price, patients are often advised to make use of their medical insurance (e.g. Medicare) or avail for financial assistance programs (e.g. Medicaid) in order to shoulder the expenses.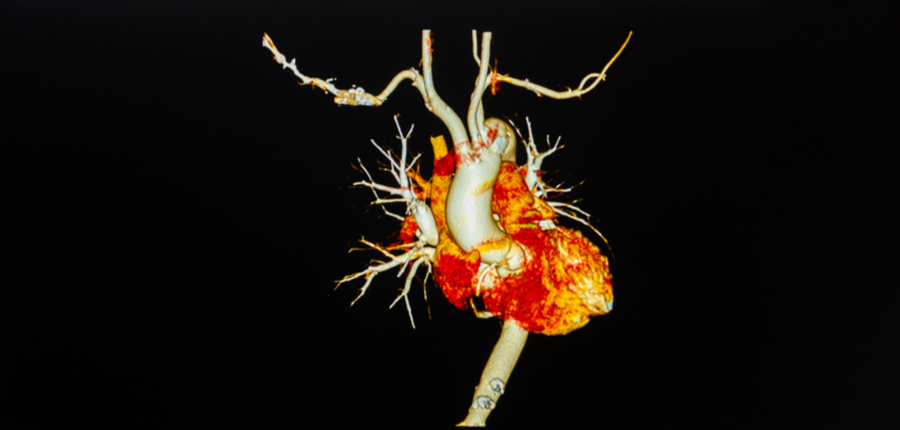 What are Included
Angiography involves more than one part of the overall examination. Hence, the overall price of the procedure is categorized into multiple pricing units. For instance, there are three components that comprise the entire coronary angiogram cost. One should take note of the following:
This price unit pertains to the costs incurred using the facility while the angiography was performed. Fees could include the instruments, equipment (bench, table, etc) and the utility bill relative to the duration of the procedure. An overnight stay (for recovery) is not included.
This unit pertains to the cost needed to avail the services of the physician. This includes the insertion of the catheter and iodine ink as well as the interpretation of the test results. Related tests conducted after acquiring the angiogram is not included.
As mentioned earlier, conventional angiography requires a physician to insert a catheter into the blood vessel. Intravenous surgical procedures like this, being highly invasive, requires medically induced pain relief. Anesthesia is charged as a separate pricing unit and comprises the smallest percentage of the overall angiography fee.
Additional Expenses
The need for angiography test is predicated by the suspicion of the attending physician regarding the possible evidence of coronary artery disease in the patient. Hence, it is not a question of whether or not a doctor may find abnormalities in the circulatory system but more of how bad the obstruction or damage is. When indications of coronary artery disease are confirmed (as it is in most cases), patients should look beyond the angiography cost itself and prepare for proper measures that deal with this disorder.
Treatment of coronary artery disease depends on the severity of the case. Mild cases require lifestyle modifications that are often financially negligible. For average and critical prognosis, attending physicians would strictly advise medications and surgical procedures. One may refer to the following as an additional cost to the overall budget for treating coronary artery disease:
For drugs
Aspirin: around $8
Statin: as low as $8
Beta blockers: as low as $6
Nitroglycerin: as low as $23
ACE inhibitors: as low as $6
For surgery
Angioplasty (arterial): from $4,500 to more than $13,000
Angioplasty (venous): from $2,900 to more than $9,000
Cardiac stent: from $22,000 to more than $68,000
Coronary artery bypass graft: from $70,000 to $120,000
Shopping for Angiograms
Granted, the enormity of the national average angiogram cost is one of the most compelling factors that drive American patients to think twice about acquiring this test. Hence, many would invest a great deal of time and patience in searching for healthcare providers who would offer excellent service at a friendly rate – especially considering the contentious issue of transparency in the American healthcare system.
In the United States, most of the affordable services are usually found in small clinics, specialized facilities, or highly subsidized government hospitals that focus on diagnostics (radiology). In fact, these are the following examples of hospitals in the country wherein the fee for angiography exams are only a small fraction as compared to the national average cost:
Medical Imaging Center (Hoffman Estates, Illinois): $20 to $50
Imaging Center of Columbus (Columbus, Mississippi): $380 to $975
Log Mountain Diagnostics (Pineville, Kentucky): $380 to $1,000
Advanced Medical Imaging of North Texas (Sherman, Texas): $400 to $1,050
Finger Lakes Radiology (Geneva, New York): $400 to $1,050
Marion Regional Imaging (Marion, Ohio): $420 to $1,100
Advanced Medical Imaging (Silverdale, Washington): $430 to $1,100
Atlantis Diagnostic Center (Melbourne, Florida): $440 to $1,150
Mercy Surgical and Diagnostic Center (Merced, California): $460 to $1,200
Doshi Diagnostic Imaging Services (Cape May, New Jersey): $500 to $1,300
While there are select few places in the country that offers affordable angiograms, an option to take this diagnostic test overseas may also be preferable.
Here are the following foreign hospitals that provide quality world class service at a low price:
Al Salama Hospital (Abu Dhabi, United Arab Emirates): from $265
BGS Global Hospitals (Bangalore, India): from $360
JSC Medicina Clinic (Moscow, Russia): from $373
Hopital Prive Marrakech (Marrakech, Morocco): from $616
Global Hospitals Mumbai (Mumbai, India): from $655
Hospital dela Familia (Mexicali, Mexico): from $1,000
Factors Affecting Angiography Cost
As shown earlier, one of the most obvious factors affecting the angiography test cost is the location.
One must bear in mind that the physician does not have to examine all the arteries and veins in the body in order to detect an abnormality in the flow. Initial assessment that entails a detailed patient history and interview regarding a specific complaint can help doctors narrow down which area of the body has the most constricted blood flow causing a great deal of discomfort. With this line of understanding, it is apparent how angiogram tests in certain areas of the body have different national average costs:
Head and Neck Angiography: $18,600
Chest Angiography: $5,000
Pelvic Angiography: $20,100
Spinal Angiography: $18,800
Arm Angiography: $4,000
Medical insurance and financial assistance programs were designed to be 'equalizers,' in a sense that people of insufficient means can get an equal footing in healthcare acquisition with those who can afford out of their own pockets. However, even among insurance subscribers, one can find different periodic fees from one beneficiary to another. Age, sex, and the severity of the coronary artery disease make a huge difference on how much a person is going to pay the premium for their health coverage as illustrated in this website.