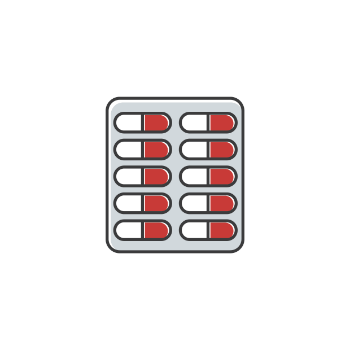 With the world on its way to its eight billion population which is expected to materialize by 2025, countries have been doing its best to control its own through various programs. While a lot of the countries with population problems have implemented outrageous policies in order to prevent further population growth, the United States, being the world's third most populated nation in the world, has not joined the fray as of yet.
And speaking of women's empowerment, the government is strongly encouraging and supporting women's choice on when, how many, and how often do they intend to have babies. This is to ensure the mother's health as well as the child she will be bearing and rearing.
To aid women in their decision-making, there are various available methods that they can choose from in terms of birth control, the cheapest being the oral contraceptives.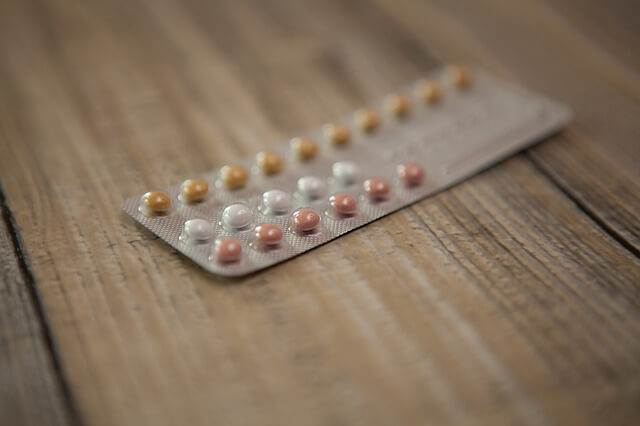 Average Cost of Birth Control Pills
Since the government is supporting the said advocacy, it is a given that it has mandated insurance companies to cover all forms of contraceptives.
The average birth control pill price ranges from $0 to $50 per month depending on whether you are qualified for Medicaid and other such government programs or not.
One example of a popular oral contraceptive is the Tri-Sprintec 28 which is a combination of estrogen and progesterone. This has a quite wide price range which is between $9 and $63 depending on where you purchased it.
Other most common birth control pills in the market and their prices are as follows (Average Price/ CVS/ Walgreens/Walmart):
Ortho-Cyclen – contains Estrogen and Progestin which is a synthetic form of the progesterone. Costs: $14 / $18.85 / $18.20 / $9
Amethyst – this contains Levonorgestrel and Ethinyl Estradiol that eliminate your menstrual cycle for a full year and are said to be the perfect remedy for bleeding and painful period. Costs: $28 / $28.63 / $28.01 / $22.86
Mircette / Ortho-Novum – this is a combination of estrogen and progestin but in different doses, which is intended to increase as your cycle progresses. Costs: $17 / $21.41 / $17.14 / $14.18
Yaz – this is another estrogen and progestin combination that also decreases the postmenstrual symptoms (PMS) or Premenstrual Dysphoric Disorder or PMDD. Costs: $45 / $45.45 / $41.42 / $33.34
Plan B – as the name suggests, this is levonorgestrel that serves as an emergency contraceptive that should be taken within $72 hours after having unprotected sex. Costs: $ / $33.09 / $19.84 / $33.75
Micronor – this is a mini pill that contains progestin only and is intended for those who are nursing or those who smoke. Costs: $14 / $20.54 / $19.97 / $9
Tri-Levlen – this is a combination of Ethinyl Estradiol and Levonorgestrel and are also tri-phasic which means that the hormone level changes every 7-day cycle. Costs: $18 / $18.39 / $17.71 / $15.74
If you are not sure if there are any birth control pill price that will fit your budget, your Planned Parenthood centers may save your day as they are always there to help and give you advice regarding birth control contraceptives in general.
Additional Costs
Birth control contraceptives can be bought over-the-counter or without a prescription. But since birth control pills come with the most serious side effects among all other contraceptives available in the market, you may want to consider visiting a doctor to ensure that what you are buying is the right one for you.
A typical visit to the physician or your OB-Gynecologist would cost around $35 to $250 depending on the location and the doctor himself or herself. But if you have insurance coverage, then it is most likely be covered.
During a check-up, you are going to be asked of your medical history, check your blood pressure, and may even be requested to undergo a medical examination in order to ensure that there will be no serious complications that will arise from taking the birth control pills.
Some of the most common and notable side effects of these pills if not prescribed properly are intermenstrual spotting, nausea, headaches, weight gain, and even heart attack.
Shopping for Birth Control Pills
Birth control pills are always available at any local pharmacies and drugstores like Walgreens, CVS, Walmart, etc. You may also visit a Planned Parenthood health centers or call 1-800-230-7526 to schedule an appointment as they are also giving out contraceptives proportionate to your income. They can even give prescriptions if you need to buy somewhere something that is not available from them. At some centers, they can also give prescriptions online.
Factors Affecting Birth Control Pills
Type of Pills – although the main idea is to control conception, the type of pills differ in every woman, depending on your medical condition and history, lifestyle, preference, among others.
Brand – most birth control prescriptions would be given under generic names, but the costs would differ since different pharmaceutical companies manufacture and market these pills.
Where purchased – another factor is the pharmacy or drugstore where you purchased your birth control pills as these establishments carry out varying markups.
Insurance – whether or not you would need to shell out some bucks on birth control pills cost would be determined by whether you have insurance coverage or you don't.
Medicaid – as part of the health care law mandated by the government, states may provide Medicaid coverage to individuals who are earning below $16,395. This coverage includes birth control.
Other Alternatives to Birth Control Pills
Since there are pros and cons in taking birth control pills, there are several other options that you can choose from:
Depo-Provera – around $30 to $75
Implantable Rod – around $400 to $800
Patch (Evra patch) – around $15 to $50
Intrauterine Device (IUD) – around $500 to $1,000
Vaginal ring – around $15 to $80