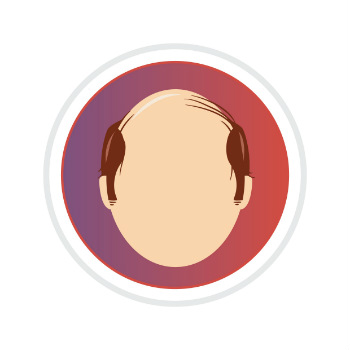 "Cures" for hair loss, flood the market, but only a small percentage works. If you're tired of trying new shampoos or buying hair loss medications, it might be time for a hair restoration.
Bosley is an expert when it comes to hair loss and hair restoration. Their services aren't cheap, but it will be worth it.
So the question is: how much does Bosley cost?
Average Cost of Bosley Hair Restoration
Before going into costs, it's very important to understand the basics of Bosley hair restoration. This procedure takes healthy hair from areas still covered with hair, usually found on the sides and back of the head. Then, the "harvested" healthy donor hair will be transferred to the balding parts. In other words, Bosley "redistributes" your hair to cover the bald spots.
However, Bosley doesn't just stop at making you look with a full head of hair. Once the transplanted hairs take root, they will continue to grow. Bosley isn't just about transferring hairs to cover bald spots, they also make sure that new hair actually grows.
In terms of the cost, Bosley advises prospective clients on their website that they do not offer a "one size fits all" price. Instead, their prices are customized to accommodate your needs. That's why they encourage people to go to their clinic for a free consultation so a doctor can properly evaluate your condition.
Upon consultation, the doctor will determine the number of hair grafts required and the Bosley hair restoration cost based on these considerations:
How much hair is already lost
Amount of remaining hair (to be used as donor's hair)
Condition of donor's hair (if they are viable)
The results you want
Generally speaking, the typical cost for a Bosley hair transplant procedure averages from $4,000 to $12,000.
$4000 to $12000
While Bosley may not give a specific quote beforehand, you can still do the cost estimates on your own. You can use the following price ranges based on the number of grafts needed:
600 to 1,200 grafts
$127 to $213 per month
To determine which of these ranges describe your hair situation the most, you may refer to the Norwood Scale. The Norwood Scale is a succession of images that show the onset and development of male pattern baldness. Using this scale, Bosley doctors are able to estimate how many hair grafts will be needed for the restoration procedure.
Clients who have a Class II to Class IV condition will only require between 600 and 1,200 hair grafts since the bald spots are not that pronounced. On the other hand, clients who exhibit Class IV to Class VI patterns will need a considerable number of hair grafts. Due to the advanced stage of baldness, Class IV to Class VI clients usually needs a total of 1,500 to 3,000 hair grafts.
Another important thing to know when estimating the total Bosley hair restoration cost is to apply economies of scale. What does this mean? Economies of scale dictate that as more goods are bought, its cost per piece decreases.
Since the hair restoration charge changes on a per-graft basis, this means that the more grafts are needed, the lower its price per graft will be. In other words, a 3,000-graft hair restoration procedure will not cost twice as much as a procedure with only 1,500 hair grafts.
Additionally, Bosley only uses the per-graft pricing scheme for hair restoration procedures that require fewer than 1,000 hair grafts. For example, a procedure which uses only 600 hair grafts will charge $9.50 per graft. The total cost for this procedure amounts to $5,700.
On the other hand, a 1,200-graft procedure has double the number of hair grafts, but the cost will only be $8 per graft. In this example, the total restoration cost will be $9,600 – still significantly higher as a whole but cheaper when evaluated for each hair graft.
Overall, the final bill will depend on how much hair was already lost. On the average, previous hair restoration procedures with Bosley clients required between 700 and 2,500 hair grafts. This brings the overall cost estimate to around $4,000 to $12,000 per procedure.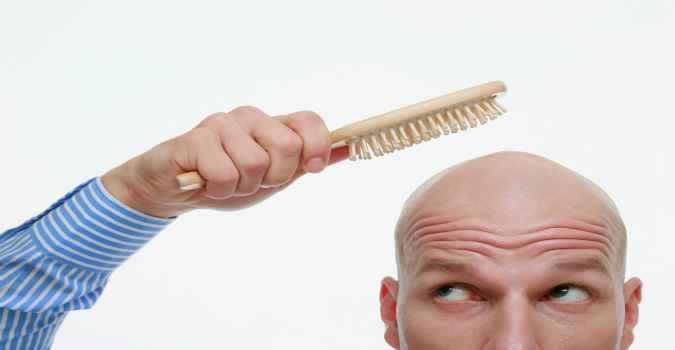 Bosley Eyebrow Restoration Pricing
Aside from giving back your crowning glory, Bosley also provides another type of hair procedure: eyebrow restoration. According to Bosley's official website, an eyebrow restoration typically uses about 200 hair grafts. If the procedure is intended only to enhance the brow's thickness, 100 hair grafts for each brow may already suffice. This type of eyebrow restoration usually costs about $2,000.
Meanwhile, a complete eyebrow reconstruction will need a lot more hair than the amount used to fill out sparse areas. This type of eyebrow restoration procedure usually requires between 200 and 600 hair grafts. With as many as these, the average overall cost for an eyebrow restoration could run between $5,000 and $6,000.
Financing Options
Bosley understands that not all clients can pay everything upfront. That's why they provide financing options for clients with good credit standings. Monthly payments can be made but the actual amount varies according to the lender and terms of payment. Lenders usually provide financial assistance of 11.99% to 28.99% of the overall Bosley hair cost.
Conclusion
The Bosley hair restoration rate is quite steep, but imagine how it could improve your looks, confidence, and general outlook. You can't put a price on that.
So the next time you feel doubtful about getting a Bosley hair, consider this: would you rather spend money on an effective hair restoration that lasts for almost a decade, or continuously buy and use a low-priced hair loss product for years that doesn't really bring your hair back?
You choose.