You may have heard a thousand chiropractor jokes; some purely humorous but some downright offensive and insulting. Whether or not people believe this practice or not, chiropractic has become part of the healing regimen of some people and has been in fact one of the most recognized and widely accepted alternative medicines we know and there are approximately 70,000 active chiropractors in the United States to date.
Chiropractic focuses on the diagnosing the musculoskeletal system and the nervous system disorders and their effects on general health and the subsequent treatment using nonsurgical treatments or nonconventional therapies. If you are having back pains, neck pains, headaches, or even joints pains and other neuromusculoskeletal complaints, a chiropractic care might be what you need.
If you have been to different doctors for symptoms that do not heal with traditional medicines, you might be interested to try out their services as well as knowing how much does a chiropractor cost.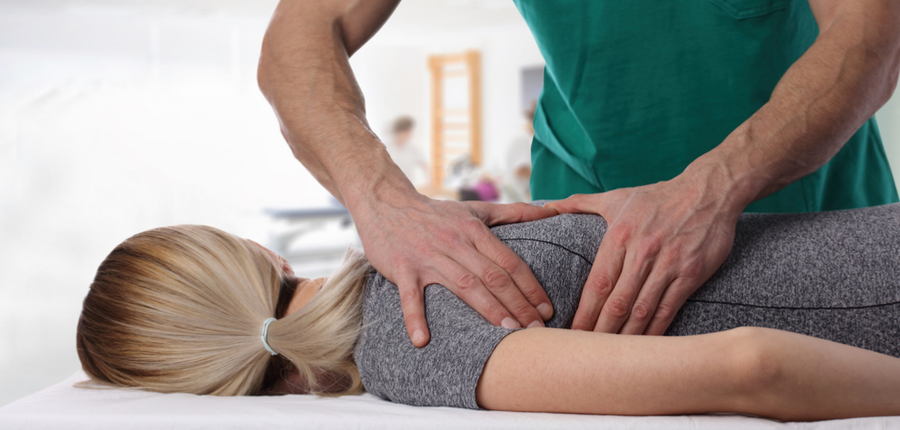 Average Cost of Chiropractor
The cost of chiropractor services may vary depending on whether you are going there for the first time or for follow up check up and treatment but reported average is around $75 per visit.
According to HowMuchIsIt.org, the chiropractor prices for the initial visit would range between $55 and $200 depending on the chiropractor of choice, the location, etc. if you do not have insurance coverage or your insurance does not cover alternative medicine. This is typically the most expensive of all the visits you would have with a chiropractor because of this is when the diagnostic tests are usually performed to be able to design a treatment plan.
The subsequent visits would typically cost around $30 to $75 each which usually covers the adjustment if needed or other treatments may be recommended which may or may not entail additional cost.
Insurance companies have different treatments to alternative health care and you might find some which would cover them while others would not. If you are lucky enough to have an insurance provider that covers chiropractic treatments, your cost would typically trim down to between $10 and $30 and the number of visits covered would be up to your policy coverage.
Although chiropractic services are known to cure just by bare hands, such services are not without the aid of technology. Some of the machines they have which usually aid them in diagnosis and treatments are the following:
Diathermy – $10 to $40
Electrical muscular stimulation – $20 to $250
Hydrotherapy systems – $50 to $500
Cold laser therapy – $55 each or $250 to $330 per package of 6 to 7 sessions
Magnetic Resonance Imaging – $100 to $400
Radiography – X-rays typically costs $45 to $150
Thermography – $200 to $500
Ultrasound therapy – $20
What are Included
The chiropractor prices typically include the professional fee of the chiropractor as well as any procedure necessary in diagnosing or the treatment of the condition, depending on the purpose of your visit.
Each visit typically runs for 30 to 60 minutes with the chiropractor expected to diagnose problems or rule them out.
A typical first trip to the chiropractor may involve the following:
Initial consultation which includes interview regarding the symptoms you are experiencing as well as your medical history
Complete examination to diagnose or rule out suspected source of the issue
Orthopedic and neurologic evaluation based on the examination results
Official written report of findings and recommended treatment if positive and if necessary.
On the other hand, when a subsequent follow-up check-up is necessary, a variety of services may be recommended which includes any of the following depending on the condition and the needed treatment:
Chiropractic Adjustment
Cold laser therapy
Diathermy
Dietary management
Electrical muscle stimulation
Ergonomics
Exercise
Hydrotherapy
Ice or Heat Therapy
Infrared radiation
Massage
Muscular Reeducation Exercise
Patient education
Pelvic stabilization
Physiotherapy
Traction Therapy
Transcutaneous electrical nerve stimulators (TENS)
Ultrasound
Additional Costs
Some other chiropractic services offered in their facilities and may usually be recommended to you as an extra cost may include any or some of the following:
[wpdatatable id=45]
Further, some chiropractor clinics offer nonconventional services or those that are not usually offered in most of their facilities like massage therapy which deals with the muscles instead of the bones which are their forte and the chiropractic acupuncture. The massage would usually cost around $30 to $50 for half an hour session while the acupuncture would range around $100 to $150 if availing for the first time. Subsequent sessions would cost $65 on the average.
Shopping for Chiropractor
The American Chiropractic Association offers a free locator or online directory for their members if you want to see if there are any chiropractors near you. Just fill out the required information and be sure to click the disclaimer box to signify that you agree with it before you can proceed.
If you want to find chiropractors for your specific needs, Promatcher.com has an itemized specialization of chiropractor services locator that you can use.
Factors Affecting Cost of Chiropractor
The chiropractor – not all chiropractors charge the same and their rate would depend on several factors such as their level of expertise and experience as well as their popularity in the field.
Location – expect the cost of living and cost of doing business to also affect the chiropractic services.
Condition – each illness or condition is treated differently which therefore would be priced differently for both the diagnosis and treatment.
Severity – even if there is a standard cost of pricing for a particular diagnosis, each treatment may still vary depending on the severity of the condition as some may be required more sessions of therapy compared to others.
Treatment – different disorders are treated differently but the same or similar ones can be treated differently as well. Most of the time, these differences are brought about by the technology involved in the treatment, or the lack of it in some cases.
Insurance – having an insurance or not; whether your insurance would cover or not; or whether your insurance would cover fully or partially the cost of the chiropractor services would affect the overall cost.
Packages – as a means of attracting patients, some facilities offer discounted multiple sessions or even monthly memberships. If you are a frequent goer, you may take advantage of these schemes to save on costs.
Cash payment – like traditional medical clinics and hospitals, some chiropractic facilities offer discounts to those paying in cash or credit cards for uninsured patients or those whose insurance providers do not cover alternative medicine treatments.
Additional Information
You may think that chiropractic services are limited to the disorders of the musculoskeletal and nervous system. But on the contrary, a lot of chiropractors claim to treat a wide variety of unrelated disorders such as the following:
allergies
asthma
gastrointestinal disorders such as a hiatal hernia
headache and migraine
high blood pressure
infant colic
mental health conditions such as depression, phobias or anxiety disorders
painful periods or dysmenorrhea
Even those who are relatively healthy may also see chiropractors to maintain overall good health or as a preventive measure.