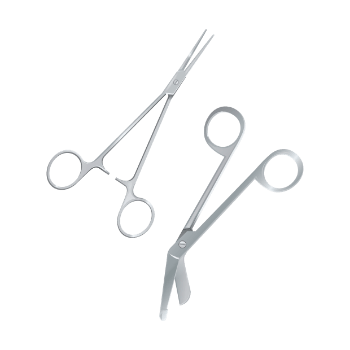 Most males in the US have undergone circumcision at infancy. The procedure is not required by physicians, though, so some may grow up uncircumcised.
That said, adult circumcision is available for grown-ups who want a change. Some may also opt for the surgery for other reasons including those related to health and religion.
Adult circumcision is generally safe. The said foreskin removal procedure is also quick and simple. You'd only have to wait for the swelling caused by the surgery to subside.
If you're planning for the procedure, here's a guide on the circumcision price.
Average Cost Of Circumcision
According to MD Save, the national average cost of circumcision can go as high as $6,110. We're talking about the procedure for adults which include not only the surgery itself but also other hospital expenses.
As you can see, the above average is a bit costly. That said, MD Save features health providers who charge around $1,000 to $3,000 for the procedure.
Note that the price will be much lower if an infant will undergo the surgery.
The factors that affect the amount you need to pay for the surgical procedure include:
Location
Clinic
Hospital expenses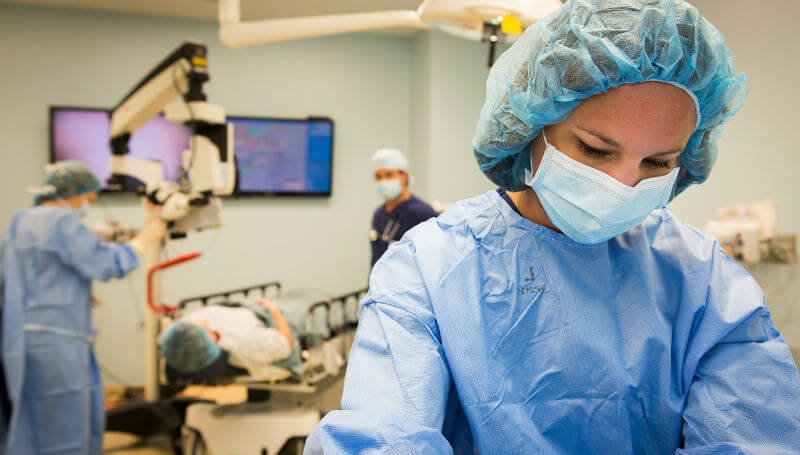 Sample Circumcision Price
Exactly how much does it cost to get circumcised? To give you an idea, here are sample prices from different providers:
Gentle Procedures Clinic (Texas)
Infant Circumcision:

$385 (for 28-day old babies; higher prices apply to older babies and boys)

Older Boy and Adolescent Circumcision

$1,300 (self-pay; includes $100 deposit)

Adult Circumcision:

$1,400 (self-pay; includes $100 deposit)

Urology San Antonio (Texas)
Adult Circumcision

$3,200 ($625 for the surgeon fee; the remaining amount covers charges by the surgery center and anesthesiologist)

New England Surgery Center (Massachusetts)
Infant Circumcision
George Surgical Center (Utah)
Infant Circumcision
Surgery Center of Oklahoma
Infant Circumcision
Circumcision With And Without Insurance
How much does it cost to get circumcised if you are covered by insurance? Well, it depends on the type of circumcision.
Apparently, the adult procedure is not usually covered by insurance companies. That means you'll have to pay for everything from the surgeon's fee to the anesthesiologist, as well as other hospital expenses.
Furthermore, most insurance companies consider circumcision for adults as an elective. That means they won't cover the procedure unless it's medically necessary.
Most health plans, though, offers coverage for infant circumcision. Confirm how much you can save by calling your insurance company.
Saving On Costs
Your insurance company can help you save money if you have a baby you wish to be circumcised. But, if you, the adult, is the one who needs the circumcision, how can you keep the costs low?
One way to do that is by searching affordable health care prices online. As for where you can start, check MD Save. The site has a list of providers who charge less for the procedure. Looking for a professional is also easy as you can search by state.
If you are in the hospital, make sure that they can justify every amount included in your bill. That will help you avoid overpaying.
Issues On Billing
A report in 2016 exposed how some hospitals allegedly charged steep prices for circumcision. Apparently, the medical center in question charged about $3,000 for the surgery involving a young boy. The aggravating factor is that a private clinic nearby charges as low as $175 for the same procedure.
One issue, as the article points out, is that the hospital didn't disclose the price beforehand. This lack of transparency in some hospitals is a root cause of people spending too much on health care.
Another issue is that more people opt for high-deductible insurance plans. With this kind of plan, a patient will pay lower monthly premiums but in exchange will pay a bigger share of the health care cost.
Furthermore, some hospitals may charge higher insured rates for routine health care such as laboratory work or MRI. If you have a high-deductible insurance plan, there's a possibility that you'll end up paying more than those who are uninsured.
On top of that, the procedure (circumcision), especially if it involves adults, will only be covered by insurance if it's medically necessary.
Considerations
Before you pay for the procedure, it will help to assess first what you can get from it. That said, here are some medical conditions that may be resolved by circumcision:
Phimosis
If your foreskin is hard to retract or is too tight, removing it might help eliminate discomfort.
Penile Cancer
It is said that this condition is rare in circumcised men.
Sexually Transmitted Diseases (STD)
Circumcision may lower the risks of syphilis, herpes, and chlamydia, among others.
HIV
Circumcision may lower the risks of HIV transmission.
UTI
Circumcision is said to lower risks of urinary tract infection.
Note that these benefits are only possibilities based on scientific studies. In fact, the findings are not enough reason for physicians to require circumcision on males. Nevertheless, you can always give the procedure a try if you think it will work for you.
Risks
As much as circumcision lowers health risks, you should also know that there are also risks if you'll undergo the surgery. All surgical procedures have them, anyway.
You might experience the following after the procedure:
Pain
A risk of bleeding and infection
Glans irritation
Inflammation of the opening of the penis
Risk of injury
Pain is normal during the first few days of recovery. But, if there are other symptoms, and if they worsen, consult your doctor right away.
What To Expect
If you're still planning to proceed, here are things you should expect before, during, and after the circumcision:
You will have to take local or general anesthesia.
Your foreskin will be retracted and trimmed off by your physician.
The procedure typically lasts for an hour. You can go home after the surgery.
Your penis might be swollen and/or bruised. You might also experience pain. Remember that all these are normal in the first few days. If symptoms continue after a week, seek medical advice.
You may be instructed by your physician to avoid sexual intercourse and masturbation for up to 6 weeks.
Make sure you'll choose a reputable health care provider for your circumcision. Good luck!