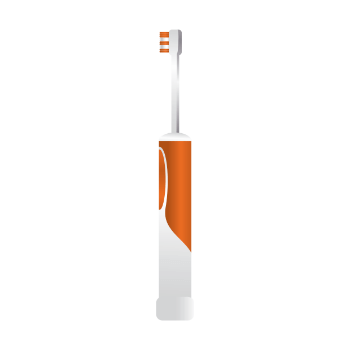 The technology and constant innovation make life easy for us that all the things we need are almost at our fingertips. Even the most basic chores and personal hygiene are done with the aid of technology, whether simple or complicated, we simply find ways.
Don't get us wrong, regular toothbrushes can get the job done in keeping our teeth clean and healthy. The problem: us.
While the regular toothbrush can function and can be effective as much as what the electric toothbrush can do, it sometimes fails because of the way we use it. According to studies in 2014, 30% of the people do not brush their teeth twice a day. And what's worse is that the two-minute recommended brushing time was not even being met.
Be it lack of time or lack of will, it needs to be addressed, hence, the introduction of the electric toothbrush.
In this article, we discuss the different electric toothbrushes pricing and are they really more effective than the traditional types.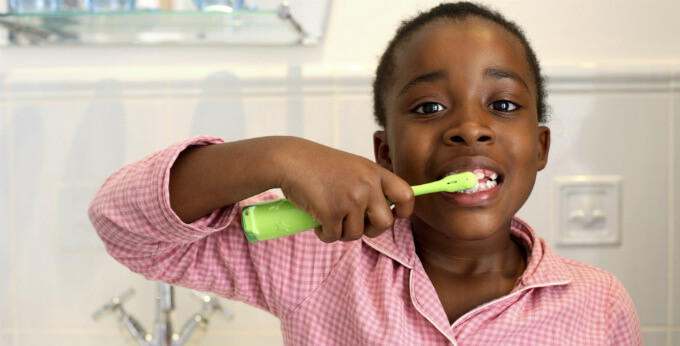 Average Cost of Electric Toothbrush
The price of electric toothbrushes varies depending on the type and the amount of technology involved. That being said, the average cost of the disposable battery-operated toothbrush ranges around $6 to $15 but prices could go from as low as $5 up to as high as $25. The ones that are rechargeable electric types average around $40 to $150 but the price can range from as low as $20 up to as high as $200 depending on the complexity and functionality.
Some of the popular brands and models of electric toothbrushes and their corresponding prices are as follows:
Oral-B
Black Pro 1000 Power Rechargeable $39.99
Vitality Floss Action Rechargeable $21.81
Pro-Health Battery Power for Kids (3+) $4.47
White Pro 1000 Power Rechargeable $49.97
Pro 7000 SmartSeries Black Rechargeable with Bluetooth $129.99
Pro-Health Stages Disney Princess Power Kid's (3+) $3.71
Pro 5000 SmartSeries Power Rechargeable with Bluetooth $99.99
3D White Action Battery-Powered, Battery Toothbrush $5.67
Pro-Health Disney Star Wars Battery Power for Kids (3+) $4.47
Pro-Health Battery Power for Kids (3+) $4.47
Philips Sonicare
Essence Sonic Electric Rechargeable $19.95
Kids Bluetooth Connected Rechargeable HX6321/02 $34.95
2 Series Plaque Control Sonic Electric Rechargeable HX6211/30 $49.99
Essence Sonic Electric Rechargeable $19.95
HealthyWhite+ Electric Rechargeable HX8911 $99.95
2 Series Plaque Control Rechargeable HX6211 $49.99
Essence Sonic Electric Rechargeable FFP $19.95
3 Series Gum Health Sonic Electric Rechargeable HX6631/30 $79.95
What are Included
The inclusions in the electric toothbrush price would mainly depend on the type you intend to purchase. But some of the essential features of electric toothbrush include the following:
Comfortable grip – this ensures that you can hold the handle easily to be able to use it properly.
Small toothbrush head – this gives way to easier access to hard to reach areas of your teeth and mouth.
Compatible with multiple toothbrush heads – this means you can choose the kind of bristles that you prefer.
Two-minute timer – this is for you to make a conscious effort to follow the two-minute rule in toothbrushing
Warranty – rechargeable electric toothbrushes typically include a two-year warranty in case they break or get damaged.
Long-lasting battery – this is in the case of a rechargeable electric toothbrush. Those operated using disposable battery do not include the battery itself.
Other features that can be found in some more advanced electric toothbrushes are the built-in sensor that signals or warns where you are brushing too hard or vigorous, built-in timers that produce sounds every 30 minutes within two minutes to signify the need to move to another part of the mouth to avoid over brushing. Some even have Bluetooth connectivity that sends data about your brushing habits directly to your mobile phone.
What are the Types of Electric Toothbrushes
There are different types of toothbrushes available in the market but some categories to compare or differentiate one from the others are the way the brush moves and the frequency of their movements or the speed. Under these categories, there are several types namely:
Ionic – unlike what you would have expected in an electric toothbrush, the brush head of this type does not move. Instead, the low electric current produced in the bristles attracts the plaque.
Rotary – electric toothbrush of this type has its head moving in a circular motion at the rate of 3,000 up to 7,500 strokes per minute. This type is typically the cheapest type available in the market as it has the most basic feature which is "rotating only".
Rotating-oscillating – this type has the same feature as the rotary one, having small, round heads but the difference is that this type's rotation has alternating directions.
Pulsing – this is a kind of rotating and rotating-oscillating electric toothbrush that pulsates making its head move back and forth against the teeth while it is rotating. This feature is typically present in the more expensive rotating toothbrushes.
Counter-oscillating – this type is similar to the oscillating brushes in terms of shape. The only difference is that this one rotates in different directions at the same time.
Sonic – this type uses a side to side motion at the rate of about ten times faster than the rotary type or around 31,000 strokes per minute.
Dual head – as the name suggests, this type combines two heads in one wherein one head rotates while the other one sweeps side to side.
Ultrasonic – this is just a more advanced version of the sonic type with faster side to side motion which creates vibrations that dislodge plaque by driving the cleaning fluid, toothpaste, water, and saliva between teeth.
Additional Costs
The electric toothbrushes pricing are pretty straightforward and what would usually entail additional cost is the added function or feature you want your toothbrush to have. Some of these include those electric toothbrushes that have the floss function or the Bluetooth connectivity.
You would also need to change some parts from time to time or after they have served their supposed term of life after a few months like changing the heads and the batteries.
Shopping for Electric Toothbrush
Electric toothbrushes are available at any retail stores such Amazon, Walmart, Walgreens, etc. If your prefer the brand Oral-B you can visit their website to learn more about their product lines to have an idea of what model to buy and how much is the cost of electric toothbrush per model that is suitable to your needs and specifications.
Factors Affecting Cost of Electric Toothbrush
Age of the user – there are available electric toothbrushes for all ages with those for kids priced cheaper as compared to those for adults.
The technology involved – pricing of these toothbrushes depend on the level of the technology that was put in the device as those priced more expensive than others are considered more technologically advanced and functions better than their counterpart.
Brand – the name being carried by these devices also tend to affect their prices as those which are more popular or known for their quality and reputation in dental care cost more than the others.
Additional Features – most electric toothbrushes are just like any other toothbrushes which are only being used to brush teeth; just a little less effort on the part of the user. But there are those which have added features which make them even more functional and naturally would add on the electric toothbrushes pricing.
Additional Information
According to studies, there is really not a single proof that brushing using an electric toothbrush is better than using the basic tooth brush, if you only use it well, use it more often, and within the specified or recommended amount of time. This means that it is not so much as the effectivity of the toothbrush but your willingness to use it properly that counts the most.
But it goes without saying that electric toothbrush can also really be helpful to those who have brushing issues such as the case of children, people with braces, those with limb issues like arthritis, and of course, the lazy people who feel brushing their teeth is like a total cardio workout.