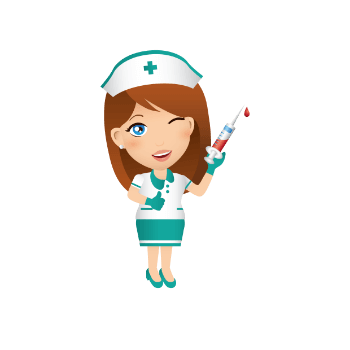 Allergic reactions can either be as mild as a sneeze or as severe as an anaphylaxis (or anaphylactic shock). In the case of anaphylaxis, something has triggered a life-threatening physical reaction in the patient's immune system. A common scenario could be a case of a decathlon athlete being rushed to the emergency room after one small bite of a peanut butter sandwich.
In the United States, there is an average of 200,000 emergency room admissions per year resulting from serious food allergies.
Apart from hostile food, the most common culprits for anaphylaxis include insect bites and adverse effects from medication. It is important to understand that drug side-effects account for the highest mortality rate of severe allergic reaction.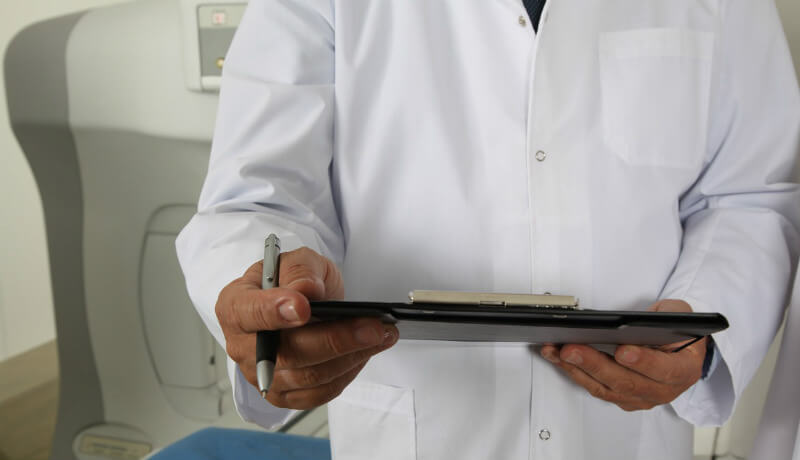 Average Cost of an EpiPen
Until around early 2016, the cost of EpiPen has skyrocketed up to 500% that it has earned the unanimous scorn of both the Congress and the rest of the American people. The details of the distributor's pricing protocol are shrouded in controversy and too much ill-will – contributing to America's persistent cynicism towards its own healthcare system.
The national average cost of EpiPen could run up to more than $600 for its trademark brand. The price of a generic epinephrine shot, however, is roughly around $300 to $400.
In order to appreciate how the issue of EpiPen price hike has created such a public hysteria, one must understand that epinephrine is a crucial lifeline that expediently rescues patients from anaphylactic shock. In essence, there is no other possible alternative that can keep someone from dying from such level of severe allergic reaction.
What are Included
A single purchase of an EpiPen is just comprised of two basic components – the adrenaline solution and the USP auto-injector. Hence, each purchase of the EpiPen is often described as a '2-pack.' One retail unit of an EpiPen is often comprised of 2 auto-injectors with 0.3 mg of adrenaline for each.
It pays to understand that when it comes to the dosage, the average 0.3 mg is ideally intended for patients weighing 66 kilos or more. For patients who weigh anywhere between 33 kilos and 66 kilos, the recommended quantity is only 0.15 mg.
Additional Costs
Although anaphylaxis only requires one solution, the effective counter-measure against a wide range of allergies entails more than just the cost of EpiPen. Detection is the most crucial aspect of dealing with allergies. Proper diagnosis is the key to knowing whether a person's life will have to be forever at the mercy of the adrenaline shot.
Before one would think about EpiPen price without insurance, here are the two prerequisites every discerning patient must take note:
The average cost of visiting a general physician for consultation is around $150. Specialists, on the other hand, may charge a consultation fee of around $300. It is important to be able to establish a comprehensive medical history prior to recommending epinephrine – especially considering the fact that there could be adverse effects in light of ongoing treatment for the following conditions:
heart problems
high blood pressure
diabetes
thyroid problems
asthma
history of depression
pregnancy
Allergy Tests
Being the authorized health care authority, the examining physician can recommend a variety of allergy tests that can help narrow down and possibly detect what triggers the immune system. The more basic type of examination is the skin test, which usually costs an average of around $60 to $300. A more comprehensive blood test, on the other hand, is roughly around $200 to $1,000. But it is also possible to avail any of these allergy tests at a much lower cost.
Shopping for EpiPen
Considering that EpiPen price without insurance is too exorbitant for the average American, a great deal of exploration is needed in order to avail for acceptable (legal) cut-rate price tag. One way of getting help is to avail for one of the two savings programs offered by EpiPen's sole distributor, Mylan NV. Check out the following discount cards:
MyGenericEAI Savings Card: This discount card can provide as much as $25 worth of savings for every USP auto-injector. It is reusable for only up to three unit purchases.
My EpiPen Savings Card: This discount card has broader comparable rebate coverage. It can provide up to $300 worth of savings for each 2-pack item. This card is reusable for only up to six unit purchases.
In order to be eligible for these programs, the patient must be a US citizen or a legal resident living in America. Secondly, the patient must be able to establish verifiable proof that his or her annual income falls below the federal poverty standards. In line with the second condition, these are the following required documents one must present for application:
IRS forms: 1040, 1040EZ, W2, and 4506-T
SSI Statement
Statement from health professional (doctor, nurse, or patient advocate)
Certified notarized statement from the applicant
Note: these discount programs are only subject to EpiPen price without insurance. The patient must not have prescription insurance coverage through Medicare Part D, Medicaid, Tri-Care, or any government or another private program.
Factors Affecting the Cost of EpiPen
Considering that EpiPen only has one distributor, the obvious factors that can slightly cause a discrepancy in the exact prices are nearly nominal. If a patient plans to pay for EpiPen or generic epinephrine shots out of his/her own pocket, prices may vary according to which pharmacy it was purchased. GoodRx provides an updated reference for health retail outlets ranked from the cheapest to the most expensive:
[wpdatatable id=67]
If a patient was able to acquire medical insurance coverage for the EpiPen, a number of factors can also contribute to its exact cost. Here are the following aspects one should keep track in order to know how much of a positive economic difference the policy is influencing:
Inclusion of EpiPen as part of the policy's prescription coverage
Level of prescription the EpiPen is categorized
Inclusion of a separate prescription drug deductible
Co-pay policy of the insurance plan