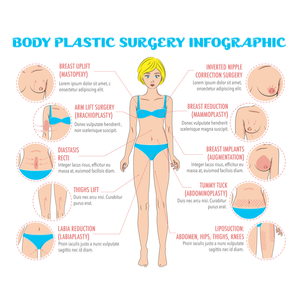 Whether it's for boosting the morale and self-confidence or wanting to get rid of the pain, itching, and irritation, more and more women are eager to undergo one of the fastest growing plastic surgery – labiaplasty.
In fact, according to the statistics collected by the American Society of Plastic Surgeons (ASPS), in 2016 labiaplasty surgery was at its most popular with over 12,000 procedures performed by ASPS members.
Average Cost of Labiaplasty
For some women, circumstances such as childbirth and aging implicate heavy effects on the female genitalia. And one common problem that arises after a period of time is having hanging or too long labia minora, the vagina's inner lips. This results in discomfort especially when wearing tight undergarments or certain clothes like bathing suits, jeans, and leggings, and may interfere with exercise or intercourse.
And, a way to correct this is through getting a labiaplasty. A labiaplasty, also known as labia reduction, is an aesthetic procedure for the female genitalia where an experienced surgeon reduces and or reshapes the length of the labia minora. And as of writing, the average labiaplasty rate in the United States is from $3,000 to $8,000.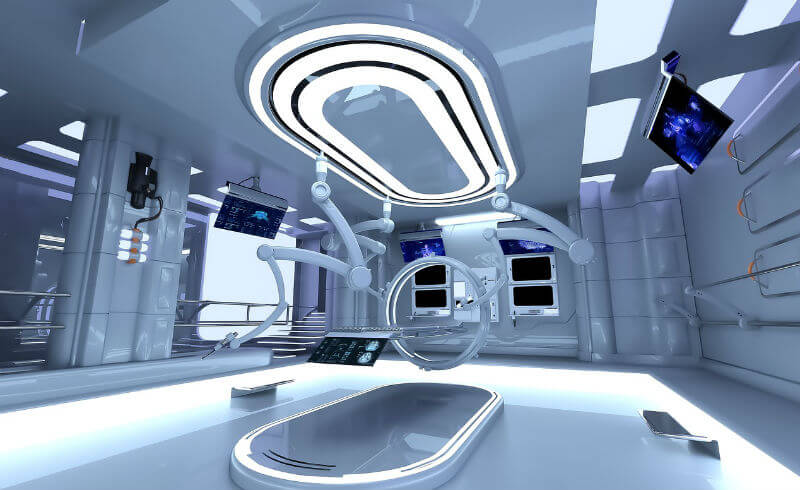 What are Included
Most of the time and for most of the surgeons, the fees for the use of their facility, professional, and all pre and post-operative appointments are already included in the $3,000 to $8,000 price range.
The labiaplasty procedure lasts from 1 to 2 hours. And it is critical that you are asleep during the operation. So, you will need to be given an anesthesia which is to be administered by a board-certified anesthesiologist. But all fees regarding your sedation are already included.
Additional Expenses
However, while nearly everything is already included in the labiaplasty rate, the recovery period is another story. Dr. Alyssa Dweck, a gynecologist who has performed several labiaplasties in the past, recommends patients who have undergone the surgery to do a "sitz bath". And if you're wondering what that is, with a little plastic tub, you have to fill it with warm water and some Epsom salts and soak your bottom for a while.
And after, you have to dry the area with cool air by using a hairdryer. This is so all moisture is eliminated, lowering your chance of infection. This routine is to be done for about two to three times a day for at least a week or two.
It is also recommended that you stick to tight garments during the day to make sure nothing gets irritated and loose garments at night.
Shopping for Labiaplasty
Nowadays, because of its rising popularity, getting labia reduction is fairly easy. There are many clinics that offer the procedure and several surgeons claiming they can perform it well. But, be mindful as not all of them can deliver. Labiaplasty is not as simple as it is and thus, requires to be performed by a board-certified plastic surgeon at an accredited center. Before committing yourself to an operation, be sure to check if the facility is accredited by agencies such as Medicare, Joint Commission on Accreditation of Healthcare Organizations (JCAHO), or American Association for Accreditation of Ambulatory Surgery Facilities (AAAASF).
Now, to help you get started on your search on where to go when you finally decide to have it done, here's a list of people/clinics/facilities that are certified experts in labia reduction.
Ricardo L. Rodriguez of Cosmetic Surg.Accredited by both Medicare and AAAASF, Dr. Rodriguez offers a competitive labiaplasty surgery cost that ranges from $3,500 to $3,750. You can visit the surgery center at Bellona Avenue, Suite C Lutherville-Timonium, Maryland.
John Katzen of Body by Katzen. Featured in a number of shows on different channels including TLC, Discovery Health Channel, CBS, NBC, ABC, and PBS, Dr. Katzen is a big name in the field of plastic surgery. And the labiaplasty rate he offers start anywhere from $3,000 to as high as $8,000. You can visit him at his clinic in Beverly Hills, California, or at his office in Las Vegas, Nevada.
Wesley Anne Brady of Women's Wellness Institute of Dallas. Brady has performed more than one thousand labiaplasties throughout her career. She, along with an all-female physician and nursing staff, offer laser or non-laser labiaplasty at their AAAASF accredited surgical site. And they charge $6,000 to $8,000 for the operation.
John G. Hunter of Labiaplasty Center NYC. A board-certified surgeon and a top expert in the field of labiaplasty surgery, Dr. John Hunter is one of the most popular surgeons in New York City. He has successfully performed over 800 labia minora reductions at they're private fully accredited surgical suite located in Park Avenue S. New York, New York.
If these names and facilities are not what you're looking for, either they're too far from you or their prices don't match your budget, you can find a surgeon on your own through the help of the American Society of Plastic Surgeons. Through their website, you can easily search for their members while being specific about your location.
Factors Affecting Cost of Labiaplasty
You may be wondering why there's such a huge difference in the price range for getting a labiaplasty. Well, it's because there are several factors that can make the price higher or lower. And to understand better, here are some of those factors:
Most of the time, having a reputable, experienced surgeon may get you a higher quote. And that's simply because they've proven themselves capable. You have to know that there are no specific licenses or educational courses required to be able to perform labiaplasty. So, your best indication that a surgeon can successfully perform on you is by looking at his/her background and experience. And while that may mean you have to spend a little more, at least you're not compromising the quality of the surgery just for the sake of the money.
Location or State. The state and location where you're planning to get the surgery done are crucial factors. As in many cases of cosmetic surgery, the more high-end and flashy the locality is, the higher the price they charge. For example, you'll notice that the clinic in Maryland offers the procedure for not more than $4,000. And that's far from the $8,000 max for the clinic in Beverly Hills, California.
The complexity of Procedure. Not all surgeries are the same, and the technicalities of the procedure actually differ from one person to another. Sometimes, a surgeon needs to reduce the size of not just the labia minora but also the labia majora, the vagina's outer lips. And if that's the case, you can expect that there will be an increase in expense.
Additional Information
If you're wondering if your insurance can cover the cost, you might be looking at a dead end. The chances of the surgery being covered by insurance are frankly quite low, unless you have a congenital condition like vulvitis, experiencing pain during sex, or your labia is affecting your health crucially then it could be covered. But, if it's purely for cosmetic reasons, you'll have to pay the price out of your pocket.
Also, if the $3,000 to $8,000 range is too much to pay all at once, consider asking your surgeon if he/she offers financing options where you can pay in installments at a low rate of interest. Though this doesn't really save you money, and would actually make the total expense higher, you're making it more manageable for you.