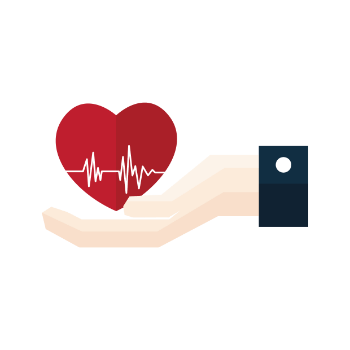 In the contemporary times, it is virtually impossible to come up with an excuse to attain and preserve personal prosperity – even in death, natural or otherwise. Any responsible adult who feels obliged to uphold their parental responsibility beyond the grave truly understands the great importance of life insurance.
Speaking of natural death, the average life expectancy of people living in the United States is around 78 to 80 years old. According to the CIA's World Fact Book, America ranks 42nd in the global roster of average human lifespan per nation; with Monaco, Singapore and Japan leading the top 3 consecutively.
The projected outlook of America's geriatric profile is so bleak that in 2030, experts believed that the United States will be on par with Mexico – a country that currently ranks 93rd worldwide. If one has to judge wealth in terms of health, how affluent is the average American household?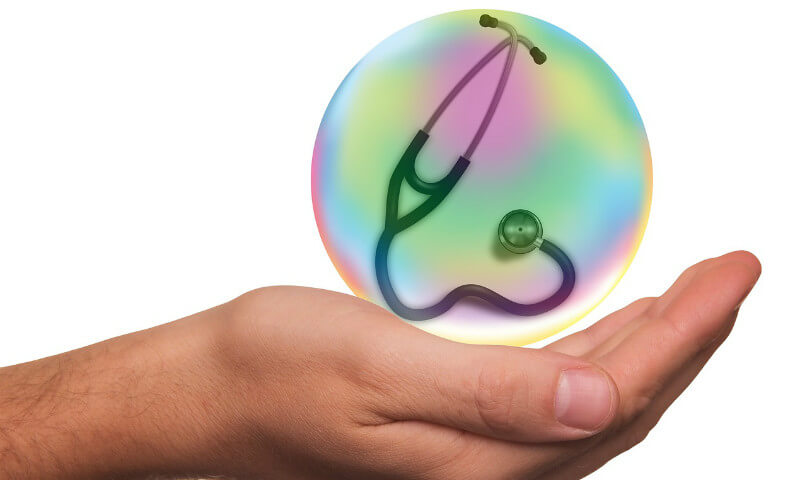 Average Cost of Life Insurance
Considering the facts mentioned above, it is important to understand that the existence of life insurance is not singlehandedly dependent on the event of natural death. In fact, the Human Mortality Database concludes that the odds of a 45-year old person not living another 15 years are 1 to 10. That means people in their 50's must already think of ways to protect their family's wealth in the face of possible untimely death.
Ironically, however, around 37.5 households in the United States don't have life insurance. One of the foremost reasons why many Americans avoid buying life insurance is because they believe it is very expensive. But how much does an average life insurance cost? The exact cost is largely determined by several specific factors (see more in the last part of the article). However, there are four aspects that allow one to guess a ballpark figure for a life insurance premium. These are age, sex, duration, and value.
To illustrate a broad estimate based on a concrete example: a 35-year old (age) male (sex) that decides to buy a life insurance worth $1,000,000 (value) in 10 years (duration) will be spending $22.97 per month or $262.50 per year (premium).
What is Included
As mentioned earlier, life insurance helps dead benefactor keep their wealth intact in the absence of their capability to generate income. One way of understanding the things included in the life insurance premium is to know what exactly a life insurance does to help families. These are the five important functions of a life insurance when the principal earner passes away:
It allows the family to continue paying debts.
It allows the family to continue paying the mortgage on a property (house).
It ensures the economic stability of household dependents (children & spouse).
It maintains the family's current standards of living.
It creates funds for education tuition (college or university).
Considering these functions, it is not surprising for life insurance companies to ask a question along these specific lines in order to determine how much insurance value you will require. In fact, one can calculate how much insurance is suitable for them by referring to these questions.
Additional Expenses
There are areas of the life insurance budget that require additional spending in order to optimize the coverage while reducing the periodic (monthly or yearly) premiums.
Premium Riders
Riders are additional features that are offered to insurance holders to enhance the standard policy's coverage. If they are not automatically tallied as hidden fees, they are featured as optional add-ons. After all, different providers have different nuances in terms of overall financial protection. These are among the most notable examples of premium riders:
Accidental death benefit: for around $10 to $15 per $100,000 coverage, a death by accident enables double indemnity pay.
Disability income rider: for around $100 to $200 over the life insurance policy premium, a disabled holder can earn like workers or pensioners for a long period (e.g. 2 years).
Child term rider: for around 50 cents per $1,000 monthly coverage, children (regardless of the number) can already have their own life insurance.
Spouse insurance rider: for a marginally more expensive premium, both couples enjoy the benefits of the joint/conjugal life insurance coverage.
Lifestyle Adjustments
While premium riders can help improve the reach and potency of a standard life insurance policy, certain lifestyle adjustments can contribute to lowering its rate. One of the smartest foremost decisions one can do in terms of paying lower premiums is to consult a financial advisor before buying life insurance policies. They charge around $120 to $300 per hour for consultation and planning – enough time to make a calculated outlook and determine the appropriate policy.
Another way to reduce premium rates is to live a healthy lifestyle. In fact, a curious study by the Harvard University School of Public Health determined that a green/organic grocery budget is roughly 43 cents more expensive than the commonplace cost for proteins, snacks, grains, fats, and oils. A healthy lifestyle also means enrolling in proactive fitness programs. Gym memberships can run as low as $10 to $30 per month.
Shopping for Life Insurance Policies
Another best strategy in terms of lowering the expense lies in choosing the right insurance company. When it comes down to it, there are three rules one should observe in the course of the selection process. These are the following basic research guidelines:
Get and compare quotes from various companies.
Review and compare financial strength ratings (specifically, the chances of a company paying the claims of policyholders).
Review and compare each of their customer satisfaction rating.
Anyone can search online databases for ideal providers. But one can narrow down their hunt at these top 12 life insurance companies in 2017 according to Best Life Rates:
Northwestern Mutual
New York Life
Massachusetts Mutual
MetLife
Banner
Transamerica
Prudential
Fidelity
Principal
Protective
Factors Affecting Life Insurance Premiums
As mentioned earlier, a number of factors can determine the rate of life insurance premiums. In retrospect to most of the concepts being discussed earlier, there are around seven identifiable factors. It is crucial for one to understand why these factors control the variables:
Older people pay higher premiums than the younger age group simply because vigor is closely correlated to youth. Another (simpler) way of looking at it is that 'the older the person, the closer he or she is to the end of the lifespan.' It requires a higher investment to raise funds in the midst of a relatively constrained period.
Women tend to pay lesser premiums than men because they have a longer average lifespan. Other reasons for the disparity in life expectancy could be attributed to other factors like gender-based occupation, pastimes and even domestic social roles – leaning towards the nurturing and less dangerous conditions.
A clinically obese person or someone diagnosed with a chronic illness (e.g. hypertension and diabetes) require a number of procedures to maintain or improve the quality of life. Life insurance providers will recommend coverage values based on the results of full medical checkup (e.g. BMI, blood glucose count, and lipid count).
An entirely separate (and more expensive) category for life insurance policy charges per month is reserved for smokers. After all, carcinogenic substances increase the chances of one from suffering any of the wide array of terminal diseases from lung cancer to heart attack. It is often best for one to not only quit smoking but certify for smoking cessation before buying a life insurance policy.
Extreme pastimes like skydiving, motorcycle racing, skyscraper free-running (parkour), and even full contact combat sport (kickboxing) significantly increase the chances of permanent disability. In worst cases, people could die from severe trauma.
People with dangerous jobs are often charged with higher premiums due to their propensity for fatal accidents and terminal diseases. Examples of dangerous careers include construction workers, farmers, loggers, aircraft pilots and fishery laborers. This is why insurance providers almost always include occupation in their interview questions.