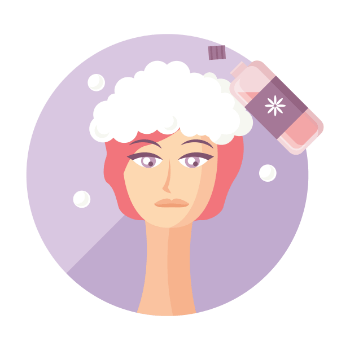 Hair loss is a popular yet sad aging story among men and women of this world. 
Even after hair re-growth treatments, most men and women lose a part of their hair's volume and density. Different brands of shampoo and conditioners worldwide have promised to grow hair back to its former glory but recent technological advancements brought forth procedures that are more preferred as it brings reliable results than the other means.
Now here comes the story of a NeoGraft hair transplant. It boasts of growing your hair back to its usual self in a span of eight to nine months. It pledged to be painless and have little to no side-effects at all. It gives you a picture of your head getting its full mane of hair back. It will make you more handsome, more beautiful, younger-looking, more confident, all the works!
And so you'd say you really want it, especially if you find yourself looking into the mirror one day and you realize your hair is thinning. But then how much is it?
Well, read on.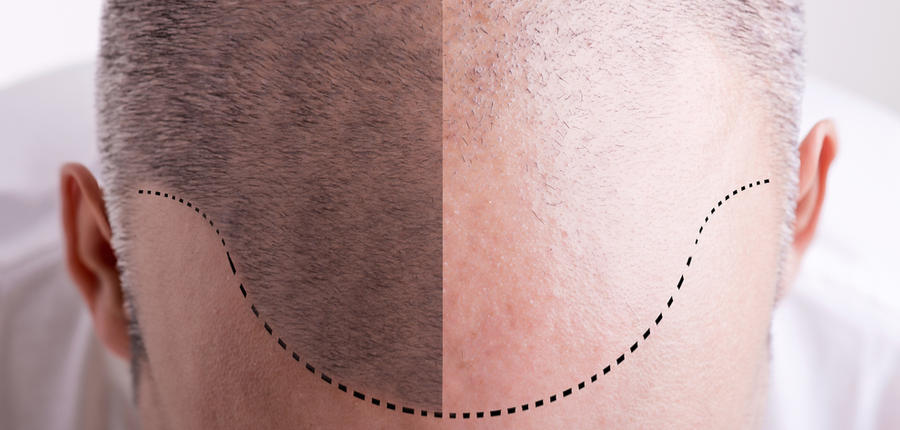 Average Cost of NeoGraft Hair Transplant
A NeoGraft hair transplant cost depends mainly on the number of grafts that are to be planted. A graft is defined as a living tissue that surrounds the follicle. A graft contains about one to four hair follicles and would cost around $4 to $9 per graft. Depending on the size of your head and the number of grafts that need to be planted, total expenses can sometimes be as low as $2,000 and could go up to as much as $18,000 or $20,000.
For example, a balding man may consult a clinic that offers NeoGraft hair transplant. Upon consultation, it was found out that he would need 2,000 grafts planted on his balding head. And if say, that clinic charges $4 per graft, the balding man's NeoGraft hair transplant is $8,000.
What are Included
A NeoGraft hair transplant process starts with the harvesting process. During this time, you will be laying face-down for 2-4 hours while the individual follicular groupings are extracted using the NeoGraft device.
After this process, the harvested follicular groupings are placed into the scalp by making small incisions. This is called the placement stage. During this time, you will be sitting upright.
The duration of the process depends on the number of grafts to be placed. For example, a transplant that involves 2,000 grafts would normally take about five to six hours, including the harvesting, cutting, and planting of hair follicles.
Personal necessities like going to the toilet or grabbing a bite to eat for lunch are already included in the 5 to 6-hour period.
The next day, the dressing is removed but it would take about three to four days for it to heal, and about seven to ten days before any sign of you having gone through hair transplant disappears.
Additional Expenses
When getting a NeoGraft hair transplant, always make sure to have all fees clarified with the clinic first. Some examples of these fees would be the operating/surgical room fees, laboratory fees, and anesthesia fees. While some clinics would give you an all-inclusive price, there are others that would only inform you of these costs after everything is done and over with. It would be good to have these add-ons cleared first than be surprised in the end because of some extras that you have not been prepared for.
After the hair transplant procedures, your scalp is still sensitive. As such, you can only use a specialized shampoo like a shampoo spray from Coppark. It costs $17 and promises to not have any physical contact with your scalp while making sure your hair is taken care of. This is ideal especially during the first few days after the hair transplant. A scalp cream that gently removes scabs that appear on your scalp after the hair transplant can be bought for around $26.
You may also need an anchoring solution that removes dead cells and opens blocked pores. It also promotes cell regeneration resulting in the thickening of your scalp skin.
Shopping for NeoGraft Hair Transplant
NeoGraft, on their website, has a doctor locator where you need to put in your details like your name, gender, and zip code and you would be given a list of physicians in your area (or in an area near you) that offers NeoGraft hair transplant services. The cost will then be discussed with you once the doctor is done calculating the number of grafts needed.
NeoGraft also sells hair restoration products with choices ranging from a hair restore serum that promises thicker, healthier, and stronger hair, to a shampoo spray that can be used right after the hair transplant procedures. The prices are about $17 to around $26, depending on the product.
A clinic called Central Florida Hair Restoration states that they are one of the lowest-costing in the state when it comes to NeoGraft hair transplant procedures. As per its website, a graft from them costs $2.85 which is way lower in terms of cost as compared to the average price of $4 to $7 in other clinics.
Factors That Matters
There are several factors that could influence a NeoGraft price. It could be the size of your head, the number of grafts needed, the clinic you go to, or the density that you desire.
Some heads are bigger than the others. And so when a part of a head gets bald, the number of grafts that are needed also vary depending on how large the balding part of the head is. Remember that there are only two important numbers to compute: 1) the cost per graft; and 2) the number of grafts that are needed to fill the balding area. You multiply the two numbers and you get your estimated cost.
Your preferred hair density is also another factor. The more density you prefer, the more grafts are needed, hence, the expanding cost of your hair transplant. If you are contented with the number of grafts that are recommended by your physician, you pay for the base amount.
Finally, your clinic has a significant role too. Some grafts can cost around $4 or $5 while others go all the way up to $7 or $9. The price difference on grafts depends on the doctor or the clinic. While $4 to $7 is the average per graft in most clinics, there are some that could go down to $2.85 per graft, therefore, lowering your expense by hundreds of dollars. Some clinics also offer discounts depending on the number of grafts you purchase. Hair Restoration Savannah in Georgia offers $250 off if you purchase 1,000 grafts or more.
Additional Information
Some clinics accept credit cards. There are also others that work with medical financing companies to make sure that you are able to get your hair transplant procedures without putting a hole in your pocket. It would be wise to first talk to your attending physician about payment methods before you go through your hair transplant procedure.
In case you are wondering, a NeoGraft hair transplant procedure is not covered by insurance.