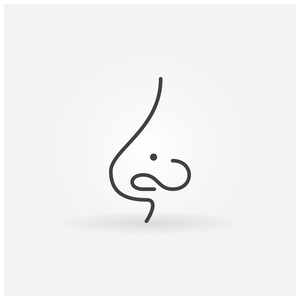 You might want to put on some jewelry to enhance your look or your fashion statement, right? Well, with a nose piercing, you're raising the bar high!
This look, after all, will surely make heads turn. Furthermore, you will get more attention if you opt for the creative piercing types.
Normally, you'd have to visit a tattoo and piercing parlor to achieve stunning results. Of course, you'll have to pay for their services.
That said, what is the average nose piercing price? Also, what should you consider before getting pierced?
Average Nose Piercing Price
It depends on several factors, but the price range generally runs from about $25 to $90. You can determine the exact cost based on the following factors:
Piercing type
The common type, nostril piercing, costs about $25 to $65.
More complex types such as septum piercing can cost from $40 to $90.
Your choice of jewelry
There is a wide array of jewelry to choose from when it comes to ear piercing.
Stainless steel is one of the cheapest materials.
Some shops may offer to implant a diamond in your nose. That, of course, will cost more.
The salon or shop you choose
You can either opt for a professional piercing/tattoo studio or a local shop. The former generally charge higher fees for their services.
Your location
Your geographical location can affect the price as well. For instance, there are generally more parlors in urban areas. This situation prompts tougher competition making the costs fluctuate.
Cities that have a high cost of living will consequently have higher prices for a nose piercing.

Prices Based On Piercing Type
The following estimates by TrulyGeeky.com will give you a rough idea of the prices.
Nostril piercing: $25 to $65
High nostril piercing: $50 to $80
Septum/Bullnose piercing: $40 to $50
Bridge piercing: $40 to $90
Surface piercing: $50 to $90
Nasallang piercing: $50 to $100
Vertical nose tip/Rhino piercing: $50 to $100
Double nostril piercing: $60 to $85
Triple nostril piercing: $60 to $100
Note that these estimates already include the jewelery.
Jewelry Prices
The cost of the jewelry for your nose piercing will depend on its material. The list from the above website provides an idea on the prices of a nose stud:
Implant Grade Stainless Steel: Starts at $3.50
Implant Certified Titanium: Starts at $3
Sterling Silver: Starts at $7
14K Gold/Rose Gold: Starts at $28
Solid Platinum or Platinum Diamond: $62
Genuine Diamond: $70
Sample Costs
You can also use Quora as a reference for the varying prices. You can refer to an existing thread.
Current answers posted on the above website ranges from $30 to $90. Other Quora users even gave prices from another country. For instance, a nostril piercing in the UK will cost £10-15 (about $13 to $20).
Some shops also post their pricing online. Here are some:
Piercology (Ohio)
Nose piercing: $25
Nostril screws: $25 and up
Infinite Body Piercing, Inc. (Pennsylvania)
Nostril piercing: $30
Starting jewelry: $26
Deep Roots Tattoo and Piercing (Washington)
Nostril piercing: $25 (jewelry starts at $20)
High nostril piercing: $25 (jewelry starts at $20)
Septum piercing: $25 (jewelry starts at $18)
Bridge piercing: $25 (jewelry starts at $35)
Aside from the cost of the service itself, parlors may also accept tips. The standard amount for that is about 15-20% of the total price. Of course, you can always give a higher tip for a job well done.
Nose Piercing Products
Do you know that you can buy jewelry for your nose piercing from Amazon? The online store has products that might suit your taste. Brands featured by the website include Body Candy, Ruifan, ORAZIO, BodyJewelryOnline, and Charisma, among others. Some of the items available include:
20G Stainless Steel Nose Ring Hoop from ORAZIO (5 pcs)
This package consists of five nose ring hoops in different colors. Matching them are sparkling cubic zirconia stones. With the many options, you can pick one jewel depending on your mood!
You can choose between 0.3" and 0.4" sizes (diameter).
14K Diamond Nose Pin from eSparkle
This diamond nose pin is crafted by manufacturers in 14K Solid Yellow Gold.
The item originated in India.
Safety Tips
Getting your nose pierced by a professional is not without its share of risks. The procedure can result in infection. The symptoms include inflammation of the area around the hole, reddening of the skin, and pus discharge.
If not treated immediately, the infection can even lead to fever and blood poisoning.
Considering the risks, you should be careful in choosing the piercing parlor or shop. Apply these tips during your search:
Look for a reputable piercing parlor.
Observe how they perform the nose piercings. A professional piercer will mark the location on the customer's nose with a surgical marker. They also sterilize the needle they use for the procedure.
Make sure that the shop or parlor observe proper hygiene.
Do not settle for a parlor that offers low-priced services if they do poorly when it comes to hygiene. Consider looking for other parlors. You just might find an establishment that is both affordable and promotes cleanliness and sanitation.
More importantly, you have to be aware of the risks and the ways to prevent them from happening. Only then will you completely take pride of your new look.