When you are experiencing extreme shoulder pain that interrupts your daily activities, it may be high time to have your physician look into your shoulders as you may already be in need of a shoulder repair surgery.
Of course, the shoulder replacement surgery may not be right away recommended. You may have to undergo other non-surgical options first, like inflammatory medications or steroid injections. You may also be asked to rest a bit but if these options do not work, a shoulder replacement surgery would already be your last choice in line.
If you have been recommended to undergo this kind of procedure, the cost of shoulder surgery will always be a topic you would like to be discussed first.
How much does a shoulder replacement surgery cost? What is next after the procedure? Will I be able to do the things I used to do?
All these and more will be answered below.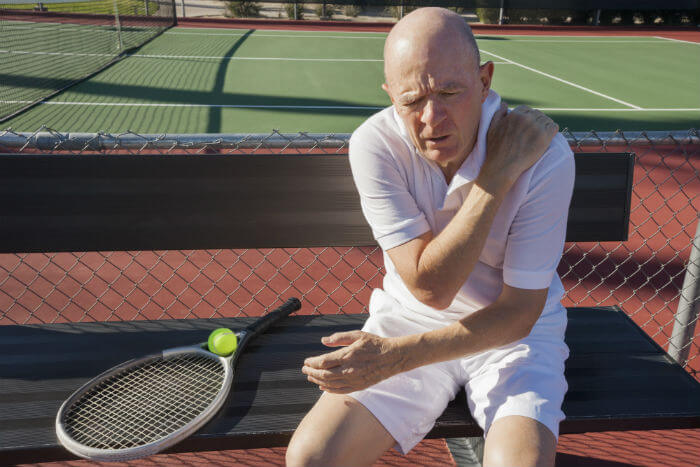 Average Cost of Shoulder Replacement Surgery
The cost of shoulder surgery would be anywhere from $6,500 to $22,500. On certain cases, it could even cost you more. Your cost would depend on what kind of shoulder surgery is recommended by your doctor.
For example, the St. George Surgical Center in St. George, Utah would charge you $16,985 for a total replacement of a single shoulder; while a total reverse replacement of a single shoulder from the same hospital would cost you $18,995.
This is the same for the Northwest Orthopaedic Specialists with three locations in Spokane, Washington where a distal clavicle excision costs $6,525, while a shoulder rotator cuff repair that requires implants would cost you $10,015.
What are Included
The surgery may take about three hours to finish. This, though, does not yet include the initial appointment with an orthopedic surgeon, which should happen a few weeks prior the procedure itself.
The visit may also mean you would undergo a series of tests which would include x-rays, blood tests, and a physical exam among others.
After the surgery, you will also be asked to stay at the hospital for about one to three days to recuperate.
A physical therapist may be needed to do some very light and passive exercises for you after the surgery.
You will also be asked to have someone at home to help you with simple tasks such as cleaning, washing the dishes, doing the laundry, or as simple as cooking your meals as you will not be able to do such tasks after your discharge from the hospital.
You may choose to go to specialized rehab centers if you do not have anyone to at home to help you after the surgery.
Additional Costs
After the surgery, a physical therapist is needed to do help you with some passive exercises. When you say passive exercises, you do not exert much effort in moving your body parts. Instead, somebody does it for you. An example would be when a physical therapist would move your arms for you as part of your post-shoulder surgery procedures.
A physical therapist would cost you anywhere from $50 to $350 per session. If you have insurance, this could be less if covered.
When you do not have anyone at home to help you with simple tasks, you may also consider checking into special rehab centers. The costs would depend widely on a lot of factors including the amount of care that you need and in certain cases when you would ask for extra amenities like a television, a phone, or an internet access. You would also be paying more if you request for a private room as compared to sharing a room with another.
It should also be highlighted that when you have dental infections, you need to have them treated first prior the surgery, to avoid the risk of the infection spreading into the artificial joints. Dental costs would be anywhere from $70 to $600, depending on the kind of treatment that you need. You may also want to check with your insurance provider and find out if these treatments are covered.
You would also be needing antibiotics for the rest of your life before doing any dental work or invasive medical procedures. This is to avoid the infection from spreading. Antibiotics would cost you about $4 to $10, or even less.
Shopping for Shoulder Replacement Surgery
You can check out a list of doctors who can do the surgery at the American Academy of Orthopaedic Surgeons (AAOS).
The website of I Need A Surgery has a surgery cost calculator that you can use to at least have an idea of how much you are supposed to pay. Although there may be other factors affecting the total calculated cost, this would be a good start.
Factors Affecting Cost of Shoulder Replacement Surgery
The cost of shoulder surgery is influenced by the kind of surgery itself. For example, a subacromial decompression at the Hampden Surgery Center in Denver, Colorado costs $6,900. On the other hand, a total shoulder reconstruction would cost you as much as $17,000.
Some hospitals would also be likely to bundle services. The Texas Free Market Surgery in Austin charges $22,750 for the bundle. This already includes the pre-operation consultation, the anesthesia fee, facility fee, surgeon fee, and the post-operation visits.
Your insurance provider could also play an important role in your shoulder replacement surgery costs. Normally, a shoulder replacement surgery is covered by insurance. If with insurance, expect to pay the specialist copay and a coinsurance of the procedure which would be about 10%.
Additional Information
After the shoulder replacement surgery procedures, you may experience bouts of stomach aches or constipation. It is but normal, so don't worry.
If you have a fever after the surgery, consult your doctor.
As of late, surgeries abroad have become an option. The countries of India, Costa Rica, Mexico, and Belgium have all been gaining popularity in terms of medical tourism.