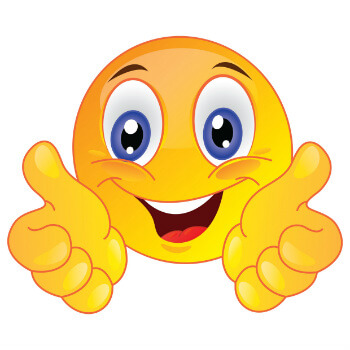 "You know I can't smile without you. I can't laugh, I can't sing and finding it hard to do anything".
This would probably be your life's song for the lost confidence or the overall description of the insecurities you are going through because of your crooked teeth, or of any other dental problem for that matter. And since not all can afford to have their teeth altered cosmetically like the very expensive dental braces, bridges or dental implants, the Snap-On Smile is the best thing that ever happened since sliced bread.
Snap-On Smile is a temporary dental tray that fits the wearer's teeth to hide their imperfections while having the appearance of natural-looking and almost perfect smile. It is thin enough not to look fake but thick enough that it can be worn while eating and drinking.
If it is purported to be affordable and is made for the masses, how much does Snap-On Smile cost?
Average Cost of Snap On Smile
The average Snap-On Smile price is said to be around $1,675 with prices ranging from $750 to $3,100 based on the submitted reviews on RealSelf.com, depending on your dentist, the clinic, and location, among others.
What is Included in the Cost of Snap-On Teeth
The cost to have your "Hollywood Smile" would involve several steps and several days or about two weeks of waiting but would definitely be worth it. The all-important steps are as follows:
Go to any dental clinic or office of the cosmetic dentist that offer Snap-On Smile for consultation. Here you can discuss all your concerns and ask any questions you have regarding the device.
After you have agreed to the all the terms including the price, you may now choose your preferred shapes for the teeth as well as the shades that would be put in the Snap-On Smile tray.
The dentist would take impressions of your teeth to be able to manufacture the device that fits perfectly to your existing teeth. This way, you would feel comfortable wearing them as it would stay in place and not feel awkward. The dentist would also take photos of your teeth for the manufacturer to have an idea of how your teeth look like before and after wearing the Snap-On Smile teeth.
When the device is ready, you would come back to the clinic for the fitting and you would also be instructed on how to wear it properly as well as how to clean and take care of it. The Snap-On Smile can last up to as long as five years if properly taken care of according to reports.
Additional Costs
or the device to last longer, it is recommended that it be regularly cleaned by a special cleaner that your dentist would prescribe. This would also serve as your protection against any bacteria that might grow in the device that could compromise your natural teeth and gums if not properly cleaned. This special cleaner typically costs $25 per 6oz bottle.
You might also want to have a storage case for your Snap-On Smile so you could carry it wherever you go and just wear them whenever you like. This costs around $14.
Shopping for Snap On Smile
The SnapOnSmile.com offers a dentist locator if you have already made up your mind to have your perfect smile soon. You just have to enter your email address and zip code.
You could also buy some ready-made cosmetic dental veneers at Ebay.
Factors Affecting Snap-On Smile Cost
Most dental products available in the market do not have a standard cost and manufacturers do not usually advertise their price on their website or on any other platforms. Either there is an agreement not to reveal it to the public either to protect the interest of the dentist or there are some ethical standards being followed, we'll never know.
One thing is for sure, the following factors would determine how expensive or how cheap the cost to Snap-On teeth your way to confidence:
The Dentist – as mentioned, one presumed reason why no price of the dental device was advertised is to protect the interest of the dentists offering the service to the public. This is the main reason why it is priced differently depending on how much these professionals are applying markups to go with their fees.
The Clinic – prices also vary per clinic, depending on the profile of the clinic you visited as clinics vary from the simple and less expensive rural clinics to the most intimidating and sophisticated dental clinics around large cities.
Location – as always, the area where you have availed the service tend to have an effect on the cost especially so if you live in some affluent communities as these would automatically charge higher rates to almost any kind of services and commodities.
Your teeth's condition – the dental problem you have can affect the average Snap-On Smile price as it has an effect on how the device would be manufactured to fit on complicated teeth structure. The more crooked your teeth are or if you have tooth gaps, the more you would have to pay a higher cost than those with less complicated conditions like a simple teeth stains.
Additional Information
The Snap-On Smile is particularly helpful for those who have teeth gaps or also known as diastema which is more common in front teeth, crooked teeth, stained or missing teeth. This can also be an option for those people who, even if they can afford expensive dental services but due to health concerns, cannot have bridges or implants.
Even if you do not have any of these conditions but just are not satisfied with how you look and want to have that Hollywood smile, you can visit any clinic that offers this service anytime.
The best thing is, there is no permanent effect these devices can bring to your teeth as everything is completely reversible once you stopped wearing them.
There can be a lot to be said about the benefits of a Snap-On Smile including improving your smile at a very affordable cost, definitely painless and convenient. But best of all, gaining back the confidence you have once lost because of your insecurity would be the best reward of all. And that is really something priceless.