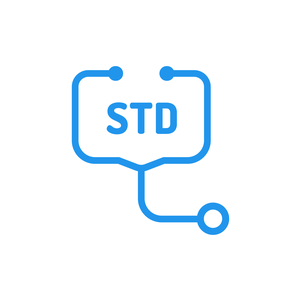 Once a person is active and intimate with an unrestricted number of partners, he or she is always faced with the danger of getting infected with STD. Also known as STIs, STDs have been plaguing the world for decades and are accountable for thousands of deaths for many years. While there are already STDs that can eventually be cured, there are still a few that remain incurable like herpes and HIV/AIDS.
So how would you know when you have STD? You do not normally show symptoms of the disease until it's already too late. And so to be safe, you should get tested, especially when you believe that you have been recently exposed to virus/bacteria that cause them.
Average Cost of STD Test without Insurance
An STD test without insurance usually costs nothing, to as much as $400. It usually varies depending on several factors. For example, if you go to a doctor's clinic, you would be paying a different amount as compared to when you buy a home test kit and do the test yourself at home. There are also organizations that offer STD testing for free.
On the other hand, if you already know the kind of virus or bacteria you have been exposed to, you can choose individual tests. These would normally cost around $24 for each type of Hepatitis test (A, B, and C). An STD test for Chlamydia and gonorrhea would be about $89 while that for HIV 1 and 2 Antibody would cost about $79 each. A test for syphilis would be around $79 as well.
For peace of mind, there are those that would take a bundle of tests for a fixed price. A 10-panel test for example, which would include those that would detect infection to HIV, hepatitis, gonorrhea, Chlamydia, herpes, and/or syphilis infections, is $198. A much more expensive price is given if you choose to include an HIV early detection test. This boasts of being able to determine the existence of HIV infection for as early as six days from the date of exposure. If an early detection for HIV is included in your 10-panel test, it would cost around $349.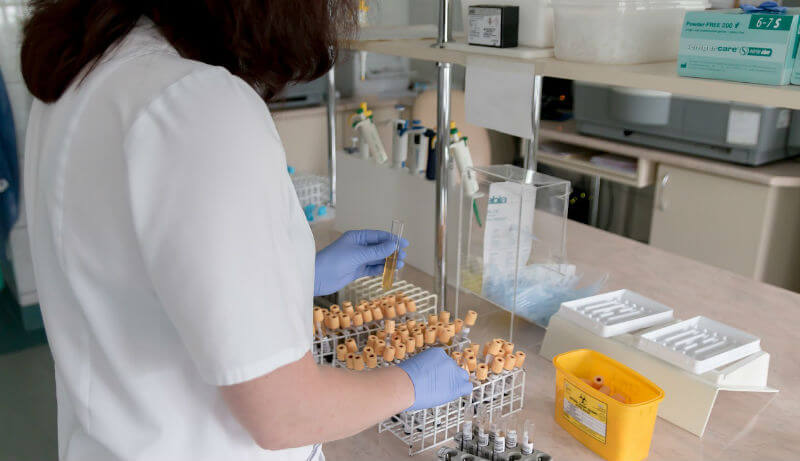 What are Included
A test starts with a physical exam. This would find out if you have the usual symptoms like rashes and sores.
If you are being tested for Chlamydia and/or gonorrhea, you may be asked to pee in a cup. A sample of discharges (if any) or oral fluid is used to test for Chlamydia, gonorrhea, herpes, or HIV; while a blood sample can be used to test for HIV, herpes, or syphilis.
Once you test positive for STD, a counseling session from the physician is also included. A prescription will be given to treat (or manage) the STD.
Additional Expenses
When you test positive for STD, you will be given prescriptions for medications that would treat or manage the disease. Some can be treated with antibiotics for as low as $4 to as much as $20. Other medications could go up to $3,000 to $5,000 monthly in medications, just like in the case of those who tested positive to HIV. Managing herpes, on the other hand, would cost from as low as $800 to as much as $3,250 in medications. This is good for 10 days. Herpes recurrences would require you to take medications that cost from around $4 to $7, with medicines taken twice daily.
Consultation after you have tested positive for STD can sometimes be free of charge. Some post-test consultations can also cost you hundreds of dollars depending on the disease. For example, a baseline evaluation for those who tested positive for HIV costs around $300 to $400.
For STDs that can be cured, you may be tested once again after the prescribed medication is over. This is to confirm that you are no longer infected. Remember that there are some STDs that are incurable and can only be managed. Herpes may have recurrences in the future and that would be added cost for medications and doctor's appointment(s) if needed. An HIV positive person would also need constant appointments with his physician to ensure he remains as healthy as possible.
Shopping for STD Tests
Factors Affecting the Cost of STD Tests
It could be the clinic you have gone to or it could also be your income or the method you chose in doing the test. Here is a breakdown of these factors:
There are free clinics and there are low-cost clinics that do STD testing. A free clinic that does STD testing may be super friendly to your pockets but make sure to ring them ahead of time. Free clinics are the most preferred by many as you don't need to pay anything from the start of the testing until you get your results. You could just drop by, be tested, and be given your lab results within the day. The drawback though, is that some free clinics like taking Control in Philadelphia can sometimes get too many patients in one day that you would need to come back another time. You don't want to delay the testing further, do you?
A doctor's clinic would usually cost you around $50 to $200 for the appointment and another $180 to $300 for the testing itself. There are also lab tests like Planned Parenting that could provide you the same tests at affordable rates.
The kinds of tests you have to go through can also affect the expense. If you are not sure as to the bacteria or virus that you have been exposed to, you can opt for a bundled test which could range from an 8-panel, 10-panel, or a 14-panel STD test. While this provides you with the peace of mind knowing that you will be tested for 8 to 14 common STDs, this could also leak your pocket very much, with prices starting at $199 for an 8-panel test to about $350.
Home Test Kits are also becoming a popular choice in STD testing. It is convenient as it is done at home. Just like all other STD testing, it is also highly confidential as they only email you a PDF of your results. Costs would vary depending upon the kind of test you need, with the lowest test priced at $79 for single tests (Hepatitis, Syphilis, and HPV). They also offer a 14-panel test for 14 types of STDs including Chlamydia, gonorrhea, and syphilis for a cost of $399.
In some clinics, they would take into consideration your income and adjust the cost of your test(s) based on how much you earn.
Additional Information
While medical breakthroughs have already paved the way to cures for most STDs, there still remain a few of them that science can only manage and never get rid of.
Over the years, there have already been vaccines that can protect you from, or minimize exposure to STDs but there are only a few like the HPV and hepatitis diseases. Certain diseases like HIV still do not have any vaccines available but newer medicines have surfaced which can partly protect you from getting the virus by taking pre-exposure and post-exposure prophylaxis.